ABOUT HELENA COOPER ART
ABSTRACT NATURE PHOTOGRAPHY
"My purpose is to inspire, heal and awaken people's imagination through texture, color, emotion, and energy that Abstract Nature Photography provides."
Helena Cooper Art specializes in creating beautiful abstract interpretations of nature, translated onto canvas, acrylic, and print in large and small formats. Helena Cooper's photography has been featured across the United States and internationally in a variety of locations including hospitals, colleges, universities, corporate offices, therapist offices, spas, and installations. Her photography has also been featured in large projected formats behind stage performances and conference presentations.
What Helena Cooper Art provides to customers is more than photography, it's expression and emotion communicated through color, texture, light, and contrast. Her work is the perfect way to brighten any residential or commercial interior space.
Browse the shop gallery to purchase the perfect piece for your space. If you have questions or are interested in custom orders, please let us know.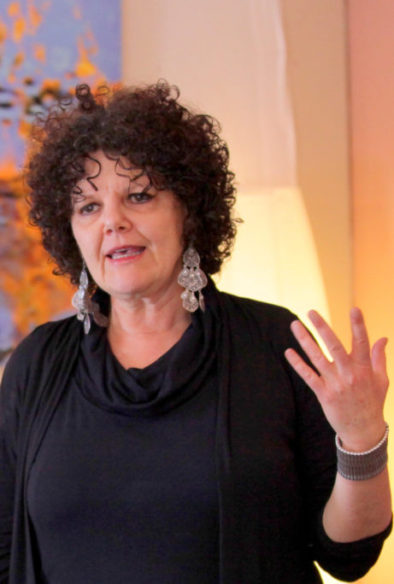 The Journey
My journey as an artist is quite personal. I started exploring photography as an abstract painter during a challenging period in my life. At that time, I found comfort in nature, especially in places like the gorges, lakes, and streams near where I live in the Finger Lakes region.
I see my abstract photographs as poems. Akin to the process of writing poetry, when I take a picture I focus on rhythm, movement, sensuality, and layers of meaning. Through the camera lens, a decomposing leaf in a small puddle of water or a beam of light refracted in a stream transforms into a whole universe of new perspectives.
Nature is always teaching me. Some days I breathe easier when I photograph water reflections. Other days, my shoulders soften as I photograph moss, rocks, or ice. Nature grounds me.
When I take a picture, I experience a moment of communion with the elements. In every possibility of its form, I want my art to inspire healing by stimulating a curiosity to explore the inner world by seeing and experiencing the outer one anew.